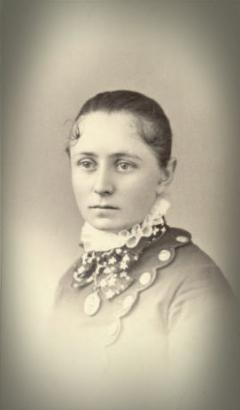 Snarky Comments from Denver Theatergoers, 1881-1911
To say that Denver sisters Florence E. "Flora" (1860-1932) and Blanche A. "Birdie" McCune (1869-1943) liked going to the theater is an understatement.
The sisters were such big theatergoers, they kept record books of the hundreds of productions they saw from 1881 to 1911. Over the course of 20 years, the women reviewed numerous shows, commenting on everything from music (On the opera Martha, 1908: "The 'quartet' alone was worth the price of admission" – Birdie) to costumes (On Woodland, 1905: "Mighty pretty, but Bird objected to the tights." – Flora) to performances (On Edward Emery's performance in Miss Hobbs, 1908: "Mr. Emery was disgusting." – Birdie).
In their scrapbooks, Flora and Birdie made sure to record where and when they saw each production, with whom they attended it, and if there were any lead actors and actresses of note. Over the years, the sisters were entertained by stage legends such as Lillian Russell, Sarah Bernhardt, Peter Dailey, Helena Modjeska, Robert Edeson, and Henrietta Crosman.
How did these sisters afford to frequent the theater so often? Older sister Flora was a bookkeeper for Wolfe Londoner and later, a clerk in the County Treasurer's office. Blanche was a clerk for the Denver and Rio Grande Railway. With both sisters working in the field of recordkeeping, it is perhaps no surprise they kept such meticulous logs of their theatergoing.
This collection of scrapbooks (Birdie B. A. McCune Scrapbooks, WH407)—available for research in the Western History and Genealogy Department— stands as an excellent record of Denver's theatrical past and a reminder that amateur critics were alive and well long before the advent of IMDb and Yelp.