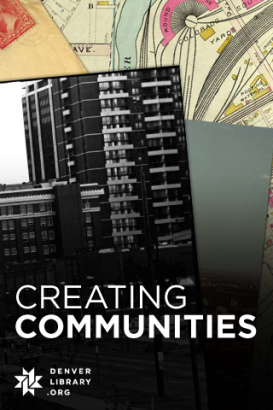 Share and Preserve Your History!
Staff from the Denver Public Library Western History/Genealogy Department will be on hand digitizing your artifacts for inclusion in the new WHG website "Creating Your Community," to launch in the Fall. If you would like a copy of your image to take home with you immediately, bring a thumb drive or disk and we'll give you a TIF of your image.
 
Monday, April 25, 10:30a - 3p
Gates Meeting Room, Level 5
Denver Public Library
10 W. 14th Ave. Parkway
Denver, Colorado 80204
 
 
To guarantee a session with a conservator, make a reservation through srmapreservation@srmarchivists.org or call 303-275-2214.
 
Walk-ins welcome as time allows.
* experts in the conservation of books, paper, photographs, textiles, paintings and objects will be available
 
 
Due to logistical constraints, objects larger than 36"
cannot be accommodated.