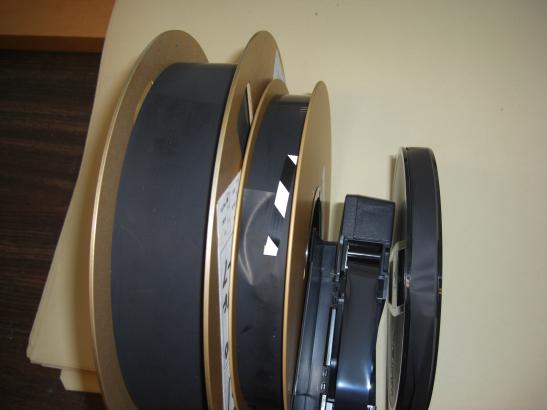 A Race Against Time: Preserving Our Audiovisual Media
Registration fee for the two-day program is $200. Brochures with details about the conference are available in the Western History/ Genealogy Department on the fifth level of the central library.
The challenge of long-term preservation for these formats is that they often require intervention to preserve the information stored on them.
Many landmark images have been lost forever because the media allowed reuse. The first years of the Tonight Show with Johnny Carson were reused and that history is now lost forever.
The first super bowl was covered by two networks because each had the rights to their own league games. But even with double coverage there is not an existing videotape of coverage by either network. These tapes were also reused.
But reuse is only one risk. Obsolete equipment and deteriorating media are the greatest problem.
This program is intended for curators, librarians, archivists, collection managers, and other staff involved in managing machine-based collections in cultural institutions.