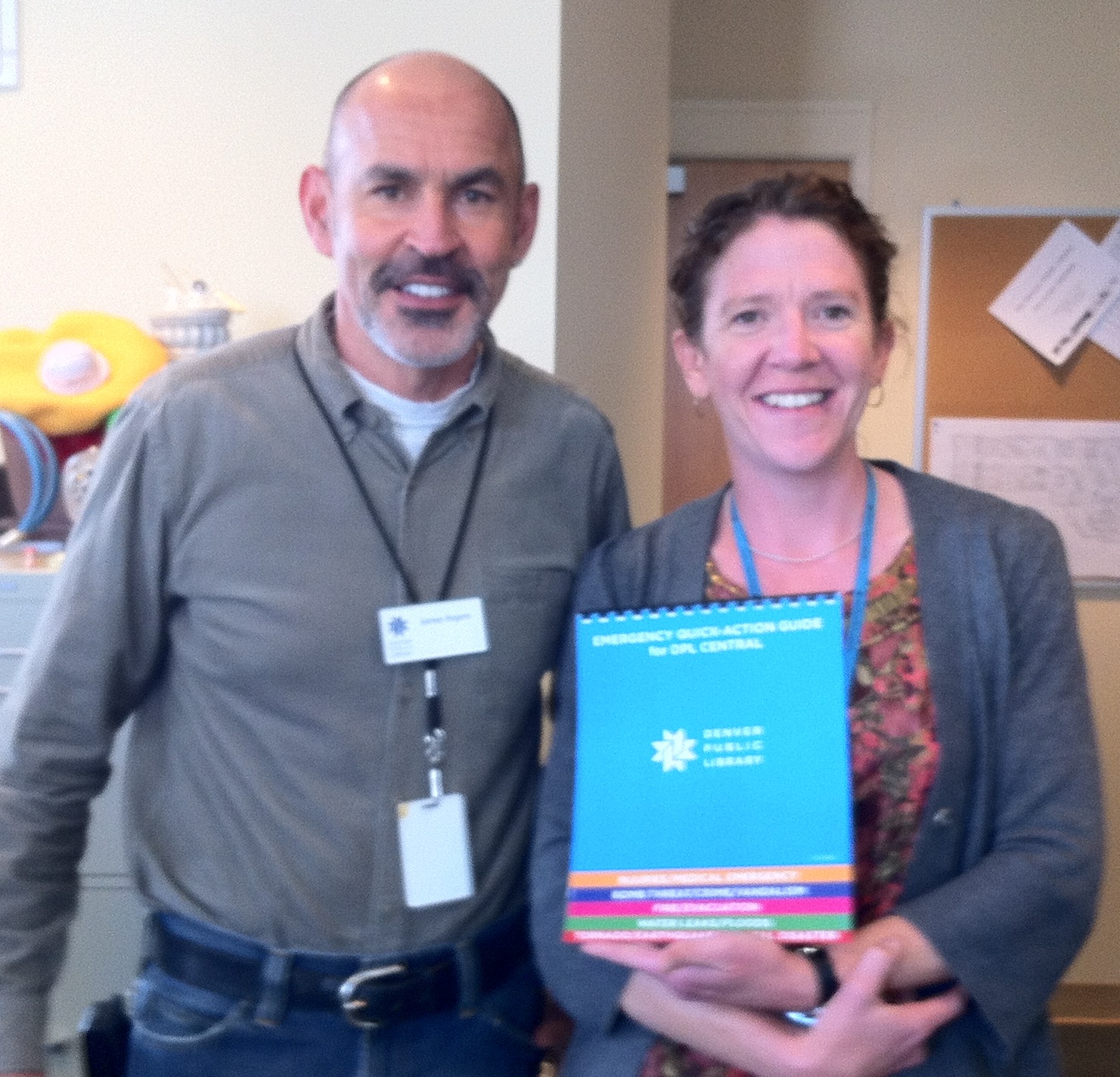 The Denver Public Library celebrated May Day by distributing Pocket Emergency Contact Lists and Emergency Quick Reference Guides to each of our library's 25 branches and to over 20 offices and departments in the system's Central location!
 
James Rogers and Abby Hoverstock, Senior Librarians in the Western History/Genealogy Department, have been working on creating a disaster plan for the department for over a year. After we created guides for our department, we decided to encourage colleagues throughout our library system to adapt the Pocket Guide template (courtesy of Alliance for Response) to their departments and branches. We also designed and created colorful, spiral bound Emergency Quick Reference Guides for staff at the Central building and modified a version for use at all the library's branches.
 
All of this work helps us in preparing for emergencies or disasters which may arise. Protecting our materials and staff is of paramount importance not only for the library, but for the city as well.