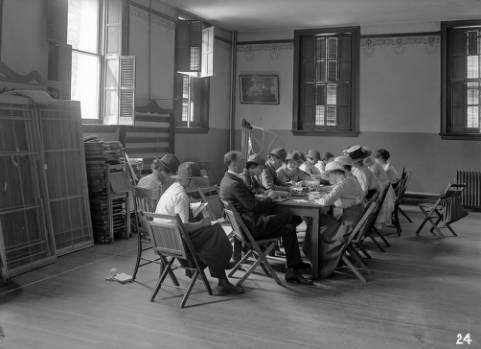 Pirate, teacher, choir master, dairy maid: who's in your family tree?
... discover how to turn it into history.
Instructor Lou-Jean Rehn, CG will show you how to think genealogically.
You will learn the rules of genealogy and all about home sources-including the paper trail and the people we know. You will discover how to fill out a pedigree chart and family group sheets. Rehn likes the W to the 5th power and how to be a detective. Attendees will learn the importance of developing a research plan.
Be sure to dress comfortably-possibly bringing a seat cushion and a bottle of water.
Registration begins at 1pm and the class is free and open to the public. Reservations are not required.
The Beginning Genealogy Class will be held Saturday, 14 January from 1:30 until 4. It meets in the Gates Conference Room on the 5th Level of the Central Denver Public Library. It is co-sponsored with the Colorado Genealogical Society.