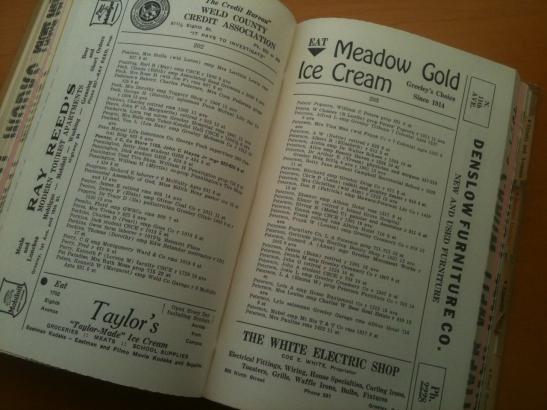 Phone Books and City Directories
Silt, Colorado can be found on a map but where will you find phone numbers or city directory entries for area residents?
James "J.W." Woods is a man on a mission. Since 2004 he has been crafting a working database listing Colorado towns and which telephone book or city directory they will be listed in. Colorado has a few large cities and towns but thousands of small towns and crossroads communities. Small settlements do not have stand alone directories or phone books; they are listed as special sections within larger community directories.
A work in progress, at present there are close to 4000 pages in Woods' database. Available at the Western History and Genealogy reference desk, researchers may ask for a search of their community. As their towns are revealed researchers can then request hard copies of the directories and phone books to ferret our their desired information.
Listings may include residents who have a telephone or farmers in a given locale. Woods' guide is a boon to those engaged in property searches as well as local historians and genealogists.