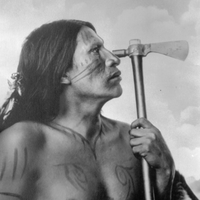 The Denver Public Library is excited to announce the newest updates to our Digital Collections website. The updates include a refreshed design, new content, powerful zoom tool, social tools, organized browse pages and an easy to use search and refine interface.
In addition to the popular western photos,art, maps and building plans that have been offered in the past, newly digitized materials have been added making searching for digital historical materials much easier:  
We've also added many new features that make the Digital Collections easier to use and interact with:
Powerful new zoom tool
Social tools: share, comment, tag and rate
Search by keyword and refine your results or use the powerful yet simple advanced search interface
More helpful functions to look forward to in the future
Take a few minutes to browse around. We're sure you'll be impressed and amazed at this wonderful assortment of Western History and Genealogy digital material. It isn't just history anymore - it's America's most quintessential region and culture right at your fingertips.