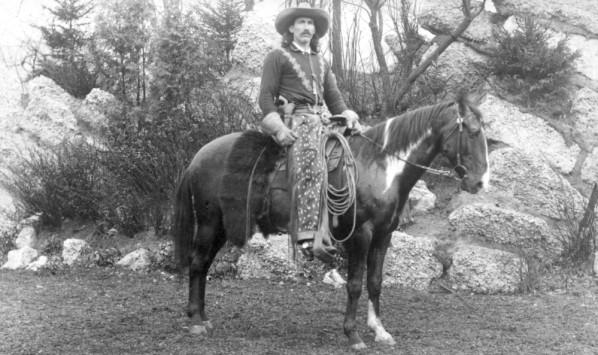 The Original King of the Cowboys!
Levi "Buck" Taylor (1857-1924) as he was known to his friends and "King of the Cowboys" to the people who watched him perform in Buffalo Bill's Wild West Shows was a staple in Buffalo Bill's shows and did everything from riding, roping and being a hired hand. He was one of the most popular cowboys of the show and was a top draw for Buffalo Bill.
He died in West Chester, Pennsylvania and his epitaph still reads  "Buck Taylor: King of the Cowboys." For more photos of Buck and the other Wild West Congress Cowboys go here and start with a keyword search!