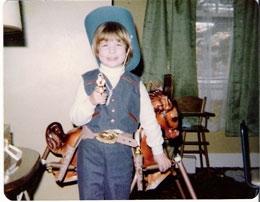 The Western History and Genealogy Department of the Denver Public Library is proud to house organizational records of Equality Colorado and other pioneering community groups, as well as collections of personal papers of notable gay Coloradans.
The contemporary struggle for GLBT rights may have begun at New York's Stonewall Inn and come of age on San Francisco's Castro Street, but the Coasts have no monopoly on the history of the movement. Colorado was a battleground during the Amendment 2 era in the early 1990s.
Come and check out some of the wonderful GLBT collections we have, as well as History Colorado and the Terry Mangan Library at The Center! We also have clipping files and many more GLBT collections in the department.