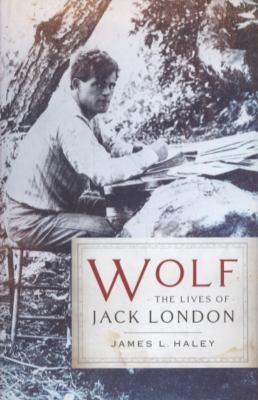 New Books: Wolf: The Lives of Jack London.
As Haley himself describes in an essay in the Austin American-Statesman, today's economic uncertainty and hardship is often compared to the Great Depression. But the more apt comparison, Haley suggests, may be with the Great Panic of 1893.
It was also the time of Jack London's inauspicious beginnings, and his youth and life as a young man profoundly shaped his politics and literature. Haley's biography of London has received positive reviews in the San Francisco Chronicle and the Seattle Times. In the Chronicle, London scholar Jonah Raskin observes that "Haley understands what longtime scholars of London have often failed to see: that London had multiple lives, and explored his own identities in his fiction." Bruce Ramsey, writing in the Times, describes Haley's book as "vividly drawn, and ... particularly good on London's early years."
Copies of Wolf are available at the Central Library. A reference copy is available in the Western History & Genealogy Department.