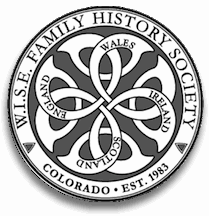 New Books from W.I.S.E. Family History Society
W.I.S.E. has done it again.  Through the efforts of the Book Selection Committee the following items have been added to the Genealogy Collection.
 
Beech, Geraldine and Rose Mitchell. Maps for Family and Local History: the Records of the Tithe, Valuation Office and National
Farm Surveys of England and Wales, 1836-1943. 2nd revised edition
Bridgeman, George Thomas Orlando. History of the Princes of South Wales. [with Genealogical Tables]
Errington, Elizabeth Jane. Emigrant Worlds and Transatlantic Communities: Migration to Upper Canada in the First Half of the Nineteenth Century.
Maxwell, Ian. Researching Down Ancestors: A Practical Guide for the Family and Local Historian.
McLean, Marianne. People of Glengarry: Highlanders in Transition, 1745-1820.
O'Grady, Brendan. Exiles & Islanders: the Irish Settlers of Prince Edward Island.
Perceval-Maxwell, M. Scottish Migration to Ulster in the Reign of James I.
Rich, Kevin J. Irish Immigrants of the Emigrant Industrial Savings Bank 1850-1853. 3 vols.