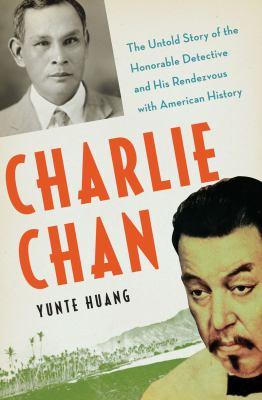 New Books: Charlie Chan: The Untold Story of the Honorable Detective ...
As Huang explains, Chang Apana, a Hawaiian detective, was an inspiration for the novels of Earl Derr Biggers that later became a series of films. Huang follows the career of both detectives -- one real and the other fictional -- to explore various themes in American history.
Reviews of Huang's Charlie Chan have appeared in several newspapers, including the Washington Post, the Los Angeles Times, and the New York Times.  In the Los Angeles Times, Donna Seaman calls Huang's book " a scintillating, provocative work of discovery, a voyage into racial stereotyping and the humanizing force of storytelling." But Michael Dirda, writing in the Washington Post, complains that Huang misses the appeal of mystery and the quality of the books and films when explaining the honorable detective's hold on the American imagination.
[Update: National Public Radio featured an interview with author Yunte Huang as part of its September 7, 2010, broadcast of Morning Edition. Huang was also a guest on Fresh Air on August 18, 2010.]
A copy of Huang's Charlie Chan has been ordered for the Western History & Genealogy collection.