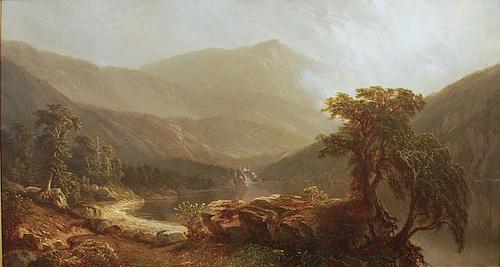 In the foyer leading to the Rick Ashton Legacy Room at the Denver Public Library, the Western History and Genealogy Department installed a restored oil painting and gilded frame. We know neither the name of the artist nor the title of the painting, probably a nineteenth-century landscape. The square nails used to construct the frame indicate that the painting dates from before 1880.
Funding for the frame restoration came from the Eleanor Gehres estate and gifts from other donors.
If you have any knowledge about this painting please let us know. The name of the artist and title would be especially helpful, but any information would be appreciated. In addition, send us your thoughts and comments about the painting, or better yet, come in and see it!
You can see more photos of the painting on the Denver Public Library Flickr site: http://www.flickr.com/photos/dplwesternhistory/sets/72157622075463075/