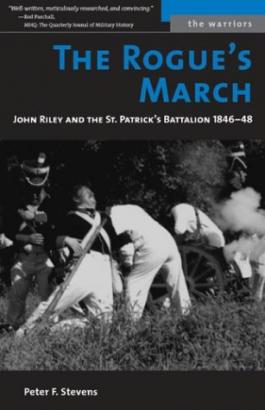 Mexican-American War 1846-1848
Tyler Johnson is Associate Professor of History at Philadelphia Biblical University and has authored Devotion to the Adopted Country: U.S. Immigrant Volunteers in the Mexican War. C973.62086912 J639de 2012
He focuses on French, German, Polish and Spanish volunteers and delves into issues of anti-Catholic sentiments of Nativist Americans. Readers will want to study this work carefully to see if there are lessons that can be gleaned from the past.  
Other works of interest include The U.S.-Mexican War: a Binational Reader by Christopher Conway.
A Short, Offhand, Killing Affair: Soldiers and Social Conflict During the Mexican-American War by Paul Foos.
An Immigrant Soldier in the Mexican War by Frederick Zeh.
The Rogue's March: John Riley and the St. Patrick's Battalion, 1846-48 by Peter F. Stephens.