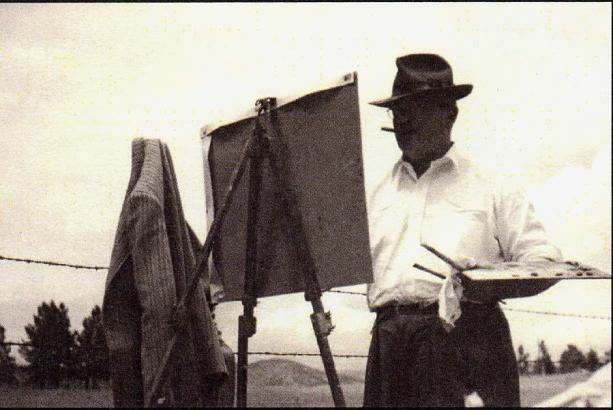 Here at the Denver Public Library, Central Branch on level 7, in conjunction with University of Denver Center for Judaic Studies and the Rocky Mountain Jewish Historical Society is the remarkable artwork of Max Lazarus.
This exhibit is organized by the Stadtmuseum Simeonstift, Trier, Germany, traces the life and artistic development of the German-born Jewish artist Max Lazarus, through over 60 paintings, lithographs and synagogue designs. An extraordinary colorist, Lazarus produced expressive works that included landscapes, portraits and some politically charged subjects. He resided in Denver from 1947 until his death in 1961.
The Exhibit is on Display June 5 through August 23, 2011
In addition to the art work, a separate but compelling exhibit on the Refuseniks. In June 15, 1970, 12 citizens of the Union of the Soviet Socialist Republics planned on hijacking a plane; they had purchased tickets for every seat on the flight and fly to Sweden to escape religious persecution. They are immediately arrested and convicted of treason, spend the next 18 years lobbying the Soviet government for their release, including advocates from Colorado.
By 1980 only Menelevich, Fedorov and Murzhenko remained prisoners, they became known as the Leningrad Three.
This exhibit tells the story of the campaign for the release of the Leningrad Three.
Hope you enjoy both exhibits.