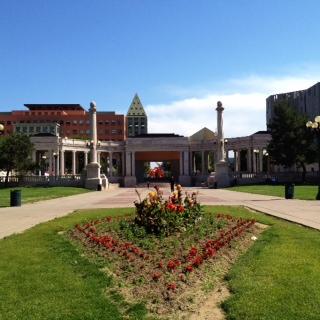 Manuscript Mondays: Civic Center Park
While you're enjoying the tasty food truck cuisine at Civic Center Eats this summer take a look around and rediscover the great architecture and art in the park.  And while you are in the neighborhood, why not stop by the library to learn a bit more. 
Western History/Genealogy is home to lots of material about the park, including the Coalition to save  Civic Center Park Records, The Denver Landmark Commission Records, and many books about Denver art and architecture.  You can also surf great Denver photographs and print material at home on the Digital Collections site.  Enjoy the sunshine!