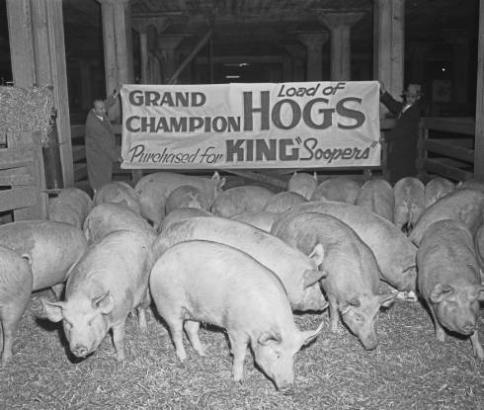 Manuscript Monday: National Western Stock Show
As you read in an earlier WHG blog, the Stock Show is taking place until the 22nd of January.  You can read more about it here.  WHG has several collections that include Stock Show documents and memorabilia.  
The National Western Stock Show records (WH940)  include newspaper clippings, scrapbooks, tickets, buttons, programs and other memorabilia from past shows.  
Nicholas Petry, once chairman of the Stock Show, has a collection at the library which includes photographs, clippings, scrapbooks and more.
Walter Orr Roberts, who helped establish NCAR, discusses the Stock Show in his oral history.
Try searching for the words "stock show" in the Denver Public Library catalog for much more.