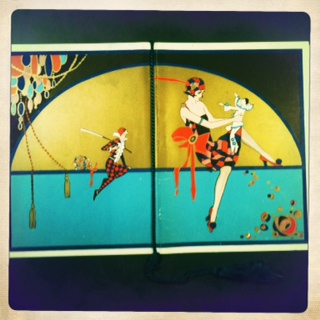 Western History & Genealogy began avidly collecting menus in 1979 at the encouragement of Sam Arnold (1926-2006), former owner of The Fort Restaurant in Morrison, Colorado.  The collection contains hundreds of menus from restaurants, clubs, trains, hotels, private homes and more.  Though most of the menus are from Denver institutions, there are some from other western states, and you may even find a bit of international cruise ship cuisine as well.  The collection spans a wide time range from the earliest settlements in the West to the present day.
This collection, along with many others, is available to view in the Western History & Genealogy Department of the Central Library.  While you're here be sure to look at the Menu Collection guide, located at the reference desk in WHG.
If you enjoyed this collection, you may also like the New York Public Library's Menu Collection.