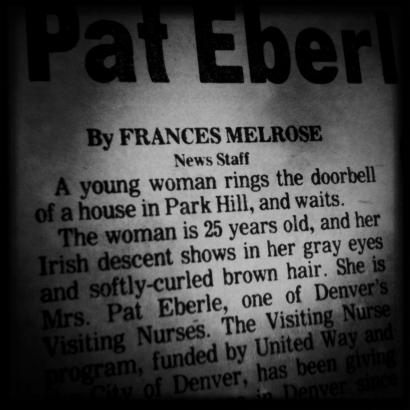 Manuscript Monday: Frances Melrose
Frances Melrose began her career in journalism in the 6th grade as editor for her school newspaper.  She was a Denver native, born in 1921, and graduated from the University of Denver with degrees in journalism and social science. 
In 1943 Melrose began her career with the Rocky Mountain News, where she would work until 2001.  Throughout her time there, Melrose worked as a promoter, general assignment reporter, travel editor, drama editor, and columnist.  Her column, " Rocky Mountain Memories", was compiled into a book of the same name in 2001.
Newspaper clippings, fliers, drafts, handwritten notes, photographs, ticket stubs, correspondence, invoices, itineraries, and much more make up the Frances Melrose collection.  You can see it in the Western History and Genealogy Department of the Central Library.  For more information on the collection and on Frances Melrose, take a peek at our online finding aid.