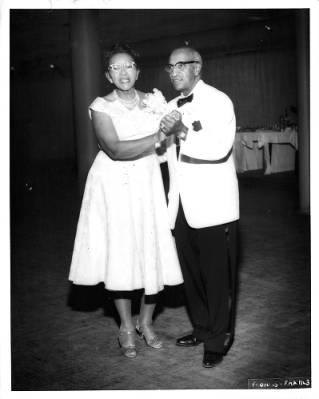 Manuscript Monday: Clarence & Fairfax Holmes
February is Black History Month.  The Denver Public Library houses many books, photographs and manuscripts collections which feature African American history and individuals.   
Clarence Holmes (1892-1978) grew up in Denver.  After graduating from Manual High School Holmes attended Howard University College of Dentistry in Washington D. C.   He went on to become the first African American to join the Denver Dental Society.  His office was in the Five Points Neighborhood at 26th and Welton.  In addition to the many other organizations Holmes served, he also helped found the Colorado-Wyoming chapter of the NAACP.
Clarence Holmes married Fairfax Butler Richey in 1923.  Fairfax was an integral member of many Denver and national educational and cultural organizations.  Her papers are also included in the collection.
You can read more about Clarence and Fairfax Holmes in the online finding aid here.
Take a look at the Digital Collections site for more photographs of the Holmes's.
The Blair-Caldwell African American Research Library is featuring many Black History Month events.  You can read more about them here.