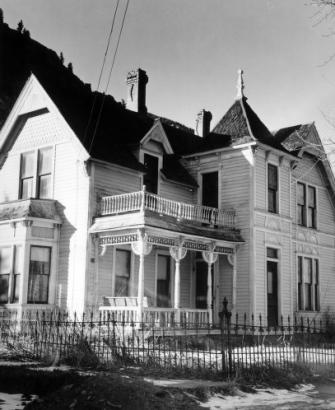 Manuscript Monday: The Bowman/White Family Papers
The Bowman/White House in Georgetown, Colorado was built by John Henry Bowman and his wife Lavinia Potts Bowman in 1891-1892.  John Henry Bowman worked for the Miners Sampling Works, and the Two American Sisters Mine.  John and Lavinia raised their daughters, Iorria and Mary Ellen ("Mellie"), in Georgetown.  Mellie stayed at the house after she married lawyer John James White.
The Bowman/White Family Papers include correspondence, photographs, negatives, diaries, school papers, obituaries, legal documents, and mining records.  This collection is available in the Western History  & Genealogy Department of the Central Library.  Read more about the collection in our online finding aid.
Photographs of the Bowman/White family an the mansion can be viewed in our Digital Collections site.