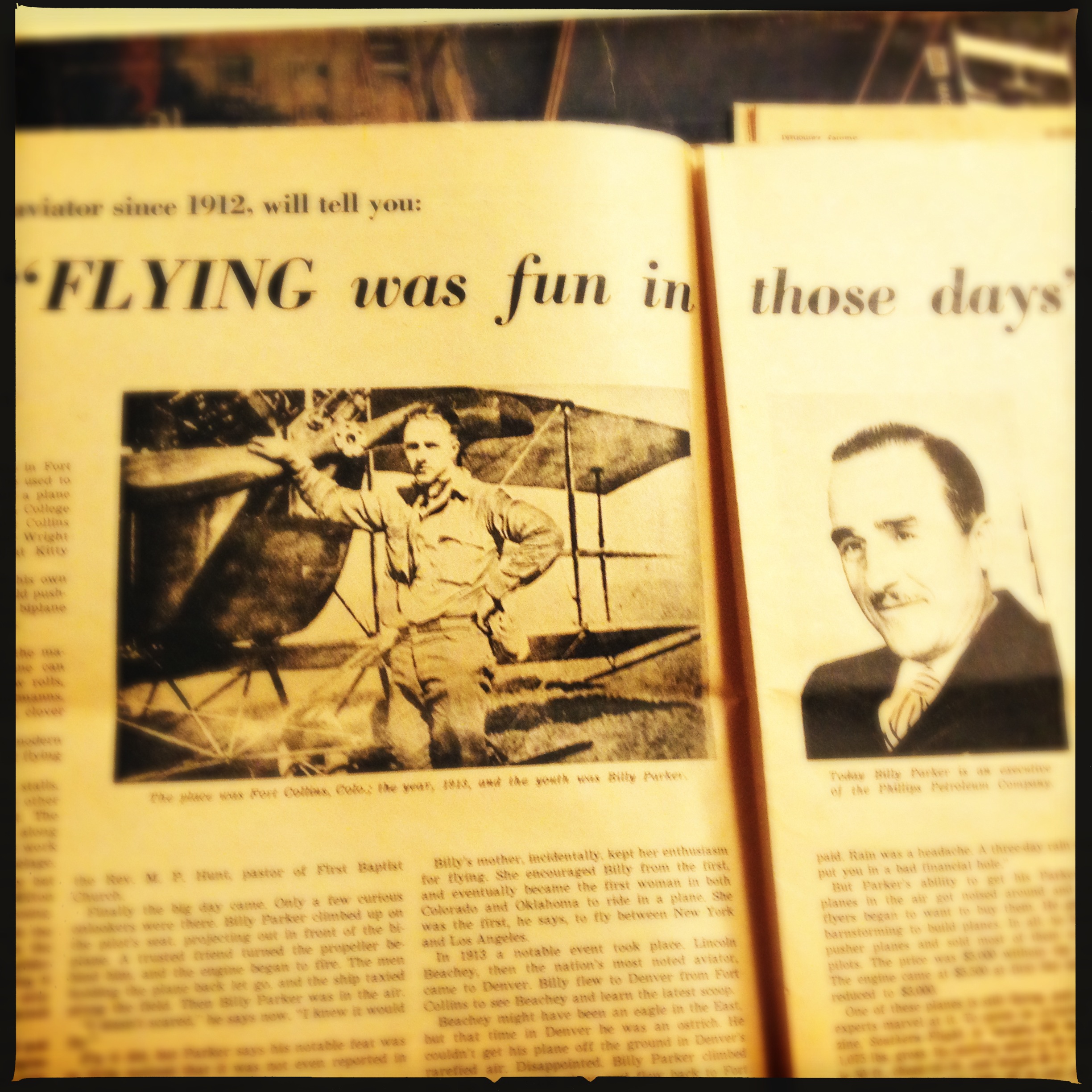 Will D. (Billy) Parker became interested in aviation when he saw Lincoln Beachey soar through the air in a balloon propelled by a motorcycle engine during the 1908 World's Fair in Toronto.  Who wouldn't be inspired!?  Parker started building gliders at the ripe age of eleven, and pursued a career in aviation.  He built his own planes and worked as manager of aviation and pilot for Phillips Petroleum Company.  He was active in many air shows as well. You can read more about him in the online finding aid, and you can search the library catalog for Billy Parker to see related material.
The Billy Parker collection includes business documents, letters, scrapbooks, photographs, newspaper clippings, films and videotapes.  They're available to view in the Western History & Genealogy department of the Central Library.
And check out the new Digital Collections site.  There is a photo of Billy Parker there.  So many photographs, databases, indices, maps, directories, and more!