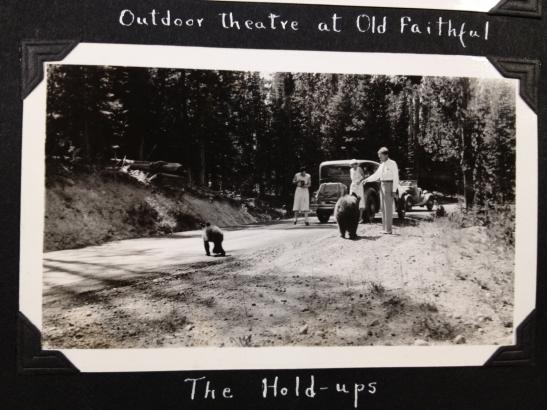 Manuscript Monday: Bernice's Bears
Howdy blog readers!  This  week we take a look at some dangerous photographs!
Today I came across two photographs that struck me as...dangerous!  From the Bernice Miles Ward Photograph Collection, here are two photographs of bears and people, very close together.  In one image, a man reaches out to pet a bear in Yellowstone Park, with a cub trailing close behind.  
This collection, and many others, are available in the Western History & Genealogy department of the Central Library.