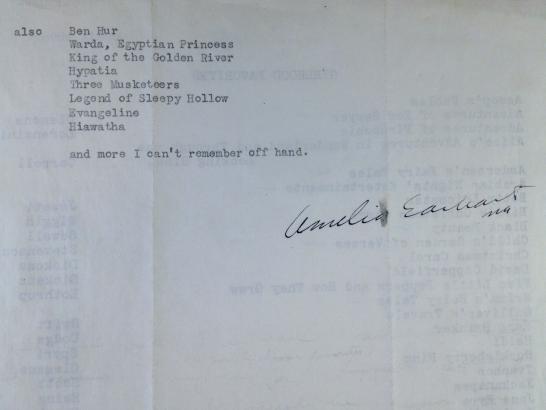 Manuscript Monday: Amelia Earhart, Helen Keller, & Thomas Edison walk into a bar...
In the late 1920's DPL sent out requests asking people to list their most beloved childhood books.  Who was included in this survey?  Amelia Earhart, Thomas A. Edison, Beatrix Potter, Helen Keller, to name only a few of the 66 lists in the WH/G Children's Literature Collection.
I first discovered these treasures while enjoying the Anne Evans exhibit, up now until August 30 in  WH/G at the Central Library.
For more information on this collection or the exhibit, email us at history@denverlibrary.org, or come by the library for a visit.