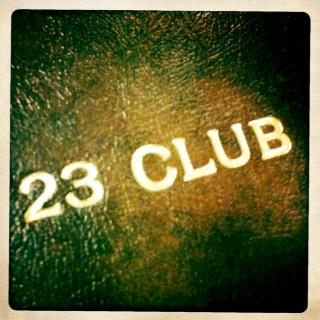 Manuscript Monday: The 23 Club
The 23 Club, also known as The Crow's Nest, was a men's social club in Denver.  Formed in 1966, the club was "...dedicated to the development, operation and management of Stapleton International Airport...".  Prominent members included Mayor William H. McNichols and city auditor Tom Currigan.   
 
The collection includes correspondence, scrapbooks, photographs, fliers, trophies, and, most notably, several stuffed birds with members' names on them.  The largest bird is inscribed "Mayor Bill".
 
This collection lives in the Western History and Genealogy Department of the Central Library.  Check out our other amazing collections on our website.