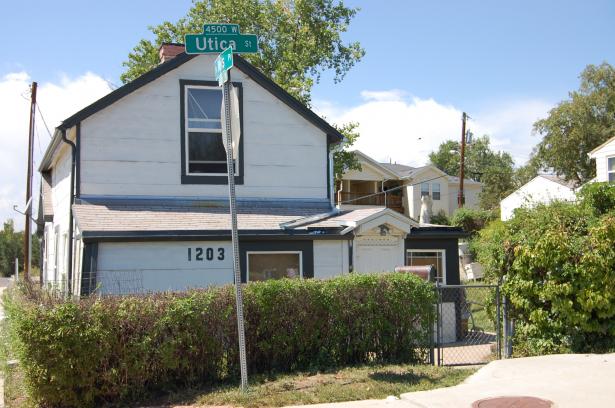 The Legend of Nettie Moore
 
Recently, while taking pictures of the West Colfax neighborhood for the Creating Communities project (see my previous blog post: "Creating West Colfax") we discovered a priceless gem.
 
At first, we were simply taking pictures of a neighborhood park. However, I couldn't help but notice an interesting looking house on the corner across the street. Something about the house drew me in. Call it historian's intuition, call it luck, call it an eye for interesting architecture, whatever it was, there was something about the house that told me there was a story there. Fortunately, one of the home's occupants happened to walk down the street at that moment and we had the opportunity to find out more.
As it turns out the owner of the house, Ms. Nettie Moore, is a legend in the West Colfax neighborhood. She has been a resident and activist in the community for more than 80 years. According to all accounts, she has pioneered progress in the neighborhood and improved the quality of life for everyone. In fact the very park we were photographing is named after her.
As a result of our chance encounter, Ms. Moore has graciously let us digitize her family scrapbook to help tell the story of the West Colfax community for the Creating Communities project.
For more information about this remarkable woman, the North Denver News recently wrote an article about her contributions to the community.
Nettie Moore was also honored by Mayor Hickenlooper on the 150th anniversary of the city as one of Denver's Unsung Heroes, the city website has an article describing this honor.