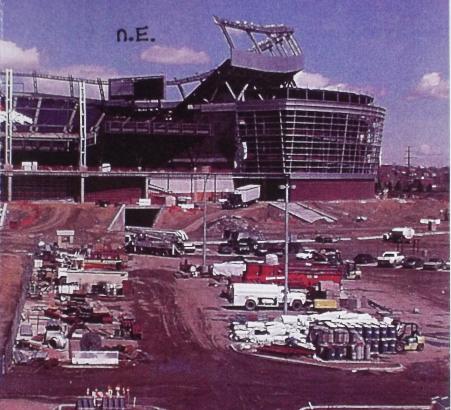 Kibitzers, you're ten years too late!
Invesco Field at Mile High opened August 2001 with an Eagles concert and fireworks. There were still problems enough, with a long punchlist of items needing correction. Visitors who found loose nuts on the bolts took them for souvenirs. Some attendees complained because of sound system bugs. Nevertheless, the stadium was off and running.
From planning to completion, the Metropolitan Football Stadium District (WH2132) was careful. They insisted upon the best, even selecting top-of-the-line cupholders for the seats. Every step of construction was observed, tested and inspected. To follow the incredible construction of Denver's football stadium in detail (though you can't offer unsolicited advice), consult the papers available on the fifth floor of Central Library.