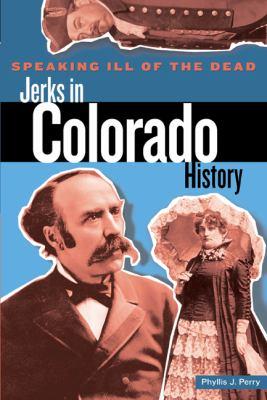 Jerks in Colorado History
Phyllis J. Perry has written over 70 books for adults and young people. Among these are Speaking Ill of the Dead: Jerks in Colorado History and It Happened in Rocky Mountain National Park. Speaking Ill of the Dead is a delightfully wicked look at the badly behaved characters who shaped the history of Colorado. It Happened in RMNP describes 30 events, from the first ascent of Longs Peak to the Ouzel Lake Wildfires and examines intriguing people and episodes from the history of Colorado's largest national park. The presentation will include slides of the exciting and majestic settings for the stories. Whether you're a history buff or just want to learn more about the history of your home state, join us!
Look for more author events and other fun programs on our September/October schedule!