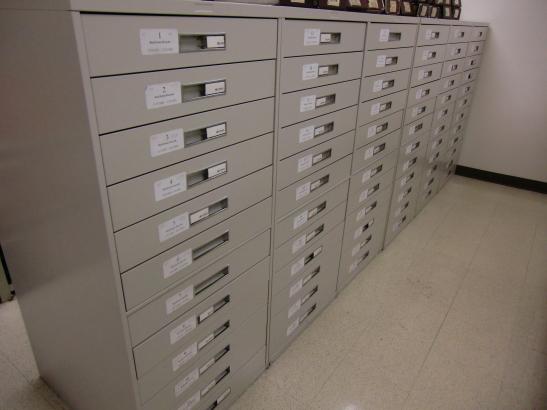 I've used the online Assessor Books to locate my house - now what?
Once you have obtained the book number from the Assessor books online from the digital collections part of the DPL's Western History/Genealogy Collection you want to see the actual deed for the details of the sale. Those are kept in the Clerk and Recorders office in the Wellington Webb Building.
Get a researcher number from the touch screen in the outer area of the office.
Proceed to the back area and speak to an employee who will take you to the room where the documents are kept.
Unfortunately most of these documents have only a book number, that means you have two options:
either search the microfilm of the deed book for the appropriate entry - they are kind of chronological, but you can't trust things will not be out of order.
the second option is to search a microfiche copy of an index to the volume and then go to that page for the details of the transaction you're interested in
Once you locate the appropriate page you can print out the image for your records.
Pay the fee at the counter where you went to be taken to the document room and you're on your way.