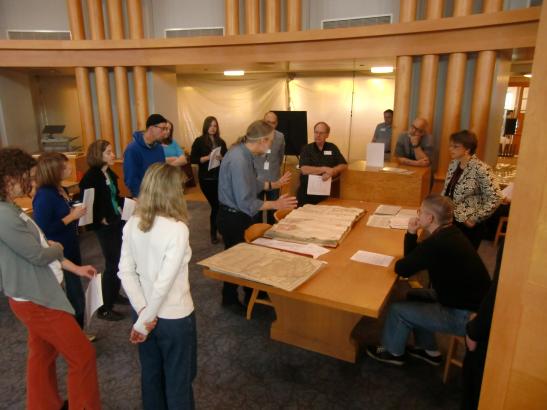 Bruce Hanson passed along some of the house history expertise he has acquired in the past 18 years to other members of the staff of the Western History/Genealogy Department of the Denver Public Library. People interested in the history of their home are one of the most frequent visitor groups to the 5th floor of the central library.
 
Currently a display on the 5th floor features Pieces of Our Past with items from the Western History Department architectural collections and remnants of structures collected by Historic Denver.
 
Bruce Hanson will be giving a joint presentation June 19 along with some folks from Historic Denver as part of their 40th anniversary celebration. The exhibit will remain up until the end of August.