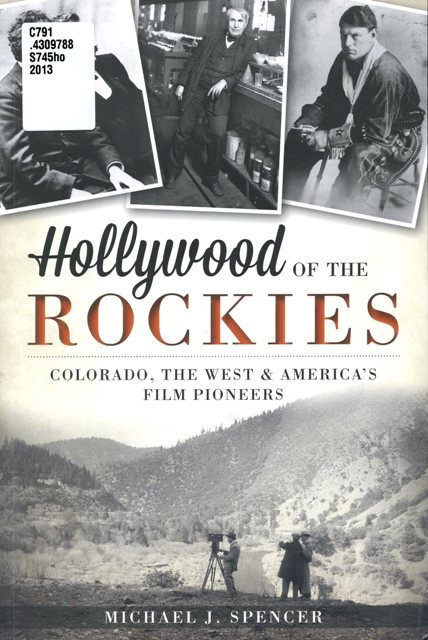 In 1896, Thomas Edison showed a motion picture on the wall of a building in New York City, launching a film industry that was first concentrated in the New York area. Filmmakers began relocating to Hollywood in the early twentieth century. As the movies moved west, many of cinema's pioneers discovered that Colorado was a great place to make films. Colorado possessed the people and natural landscapes to match the country's hunger for the West (or at least the West of the country's imagination). So why haven't you heard about Colorado's role in shaping the early motion picture industry before? Michael J. Spencer accidently stumbled across photographs from early films made in Colorado while researching in the Western History and Genealogy Department of the Denver Public Library, giving birth to his new book Hollywood of the Rockies.
"The idea for this book was literally born in the Western History Department of the Denver Public Library," Explains Michael Spencer. "I was sifting through a box of photos for another project and came upon images from pre-WWI movies filmed in Colorado. This is when I realized that I needed to tell the story of this completely forgotten slice of American film that had slipped through the cracks of public consciousness."
On Thursday, October 3, 2013 at 6:30 P.M., come to the Level 5 Gates Reading Room of the Central Library for Michael Spencer's exclusive author talk on this new book, a book that tells the important, forgotten story of Colorado's film industry from 1895 to 1915. And stop by the Western History and Genealogy Department and check out our extensive collection of Colorado and Western History (which includes several books about Hollywood and film).