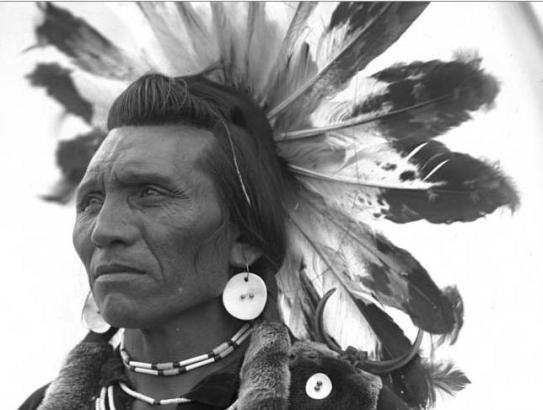 Hidden Gems - Edward Boos and the Flathead Indians of Montana
One of the Library's treasures is a set of glass plate negatives taken by Edward Boos on the Flathead Indian Reservation in the Flathead and Missoula valleys of Montana in 1905. These negatives, according to Western History Department legend, had never been developed or printed since acquired, in the 1930s, until they were scanned in about 1995. Prints were made from the scans, and sent to the Reservation to get first hand information from the descendants of the people in the photographs for our catalog records. According to a 1935 newspaper story, many of these portraits were developed at night under a canvas cover so the photographer could share the portraits directly with his subjects.
Many more of Boos' photographs, and his personal records, are held at the University of Montana-Missoula, Maureen and Mike Mansfield Library, including copies of some of the Denver Public Library's images.
Aside from the remarkable story of these photos, the images themselves are breathtaking. Most of them were taken in situ, that is, in the actual places these people were living, in their own clothing. [Many posed studio portraits of Native Americans have them wearing clothing kept in a wardrobe and randomly assigned to the sitters, without regard or concern for the historical accuracy of tribal dress].
In addition, the incredible clarity of glass plate negatives can be fully appreciated immediately, online, using the magnifying tool, without waiting to get a full resolution print from our lab.
In the portrait of Joe Lamoose [BS-13], he is holding a "Pipe Tomahawk." These ritual weapons were a combination of two opposites: a hatchet for splitting skulls, and a Peace Pipe. The Native Americans were sensitive to the thin line between an enemy and a friend, and this implement was a constant reminder of the gravity of what being a warrior really meant.
Search for "Boos" in the Library's Photo Database http://bit.ly/SM2Hk4, and you can peruse the 129 scans we have online, and see many more rich stories than what are shown in the samples here.