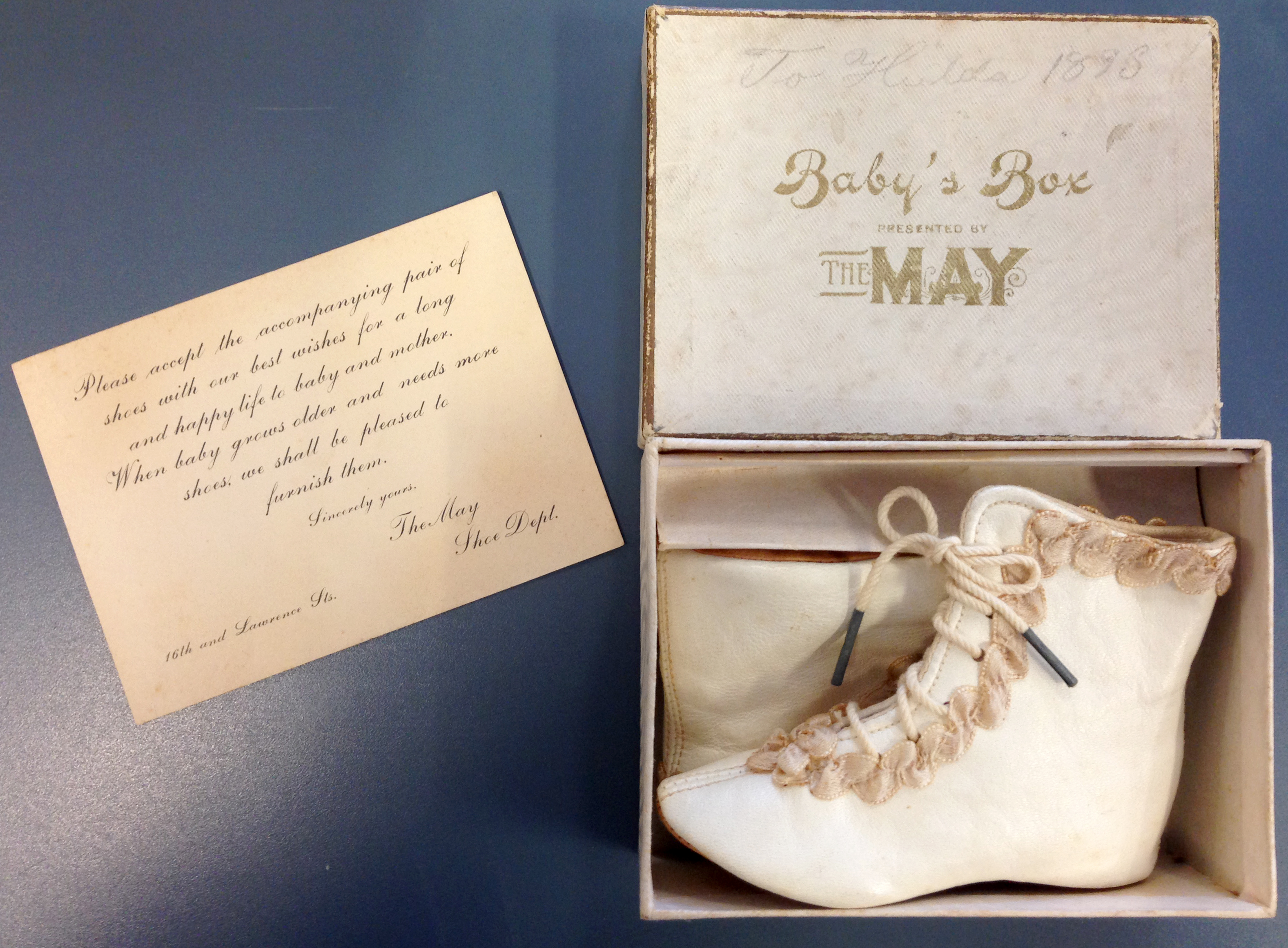 Nearly ten years have passed since the May Company department store was sold and its name changed to Macy's. Back in 1877, the May Company began in Leadville, Colorado. By 1889, a headquarters was built in Denver.
DPL's Western History/Genealogy Department holds a small collection of the May-D & F records (C MSS WH222). One intriguing item from the collection is a small, white box embossed in gold lettering with the words "Baby's Box." Written on the box's cover is: "To Hilda, 1898."
Inside are two well-preserved leather baby shoes and a note card that reads:
Please accept the accompanying pair of shoes with our best wishes for a long and happy life to baby and mother. When baby grows older and needs more shoes, we shall be pleased to furnish them.

Sincerely yours,

The May, Shoe Department, 16th and Lawrence Streets
While the May Company "Baby's Box" was a kind gesture to Hilda (whomever she was—daughter of a May employee? VIP customer?), it was also a marketing message that declared May had wares for customers of all ages. This came at a time when children's clothing was still primarily homemade—it would be another 20 years before a children's apparel industry would develop in the United States.
While the Western History/Genealogy Department doesn't have an extensive shoe collection, check out our other treasures at history.denverlibrary.org!