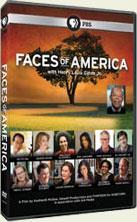 This series is delightful for what it does in creating an interest in the world of genealogy, but it makes the whole process look way too easy. Every time professor Henry Louis Gates Jr. says "we found" he is condensing hours and hours of research by more than a dozen people into those two words.
We never know what dead ends were encountered, how they were overcome or worked around. What Gates is doing is what everyone who walks up to the genealogy desk at any library wants – someone to hand them a book with their family history neatly recorded, summarized, and fully documented.
In reality, tracing ones family consumes years and years of time, and the resulting information fills notebooks, file cabinets and computer hard drives with every detail one can find on the various branches of each family. Genealogy is one of the few passions that can still bring people into public libraries, courthouses and archives around the country and world.
While much information is found online these days it will never ALL be found on line. The costs for digitizing are too high and the risks of identity theft have already caused many records that once were available on line to be withdrawn.
Few genealogists consider the pursuit of their family history a "hobby" – most of us think of it as a divine mission. Some 15 million genealogists a month use the Internet for researching their family, millions more visit Family History Centers, public libraries and other repositories where the past is kept intact for examination in the future.
Millions each year plan vacations around gathering information on their families. That's another thing Professor Gates should be doing – taking Yo-Yo Ma back to visit his Chinese ancestral home, instead of just showing him the footage and handing him the books. That's where the real spine tingles come from – the real life experience of being there and finding the information for yourself, no matter where the chase might take you.