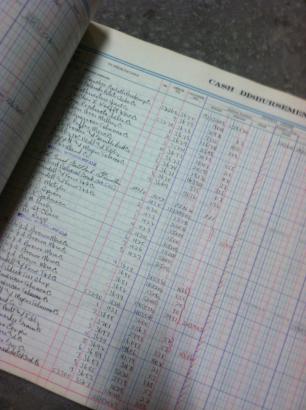 Fabulous Finds Friday: J. Sydney Brown Mercantile Co. records
This week's Fabulous Find highlight is the J. Sydney Brown Mercantile Company records (WH2161). J. Sydney Brown was born in Conneaut, Ohio on June 10, 1833. He moved to Denver, Colorado, where he founded the J.S. Brown Mercantile Company, which eventually became the largest mercantile company in the Western United States. In 1937, the J.S. Brown Mercantile Company was bought out by the C.S. Morey Mercantile Company. The company building, located at 1634 Eighteenth Street, was added to the National Historic Register in 1988. Brown was also involved with several railroads: South Park, Denver Pacific, and Denver New Orleans. He died in Denver on January 15, 1913.
 
The J. Sydney Brown Mercantile Company collection contains ledgers and loose ledger pages; minute books, correspondence; articles of incorporation; stock certificates; bond receipts; newsletters; branch reports; photographs; purchase orders; and salesman instruction booklets related to the following companies: J. S. Brown Mercantile Co., Shields-Morley Mercantile Co., and Shields-Metzler Mercantile Co. The collection offers a unique glimpse into the business landscape of turn-of-the-century Denver. We are thankful to the University of Colorado at Boulder Archives for donating this collection.
Donations to the Western History and Genealogy Department allow us to preserve, record, and make accessible the history of our great state and region. If you or someone you know has material that may be a good fit for our Archives Collection, please don't hesitate to contact us! Email Erin Edwards at The Professor@denverlibrary.org or call 720-865-1810.