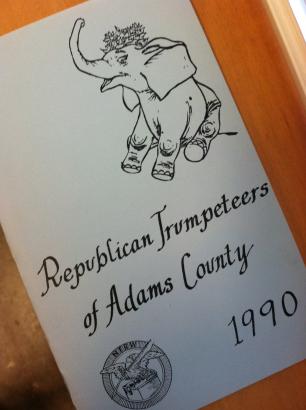 Fabulous Finds Friday: Colorado Federation of Republican Women
The Colorado Federation of Republican Women (CFRW) was founded in 1938 and is a sub-chapter of the National Federation of Republican Women (NFRW). The goals of the organization are to encourage women's participation in the governing of the nation, to elect Republicans to office, and to promote public awareness of issues that shape America.
The collection at Western History/Genealogy contains organizational records, such as meeting minutes, newsletters, by-laws, programs, agendas, handbooks, binders, correspondence, booklets, convention materials, and related materials. With the most recent addition, this collection is now up to 16 boxes.
Donations to the Western History and Genealogy Department allow us to preserve, record, and make accessible the history of our great state and region. If you or someone you know has material that may be a good fit for our Archives Collection, please don't hesitate to contact us! Email Erin Edwards at The Professor@denverlibrary.org or call 720-865-1810.