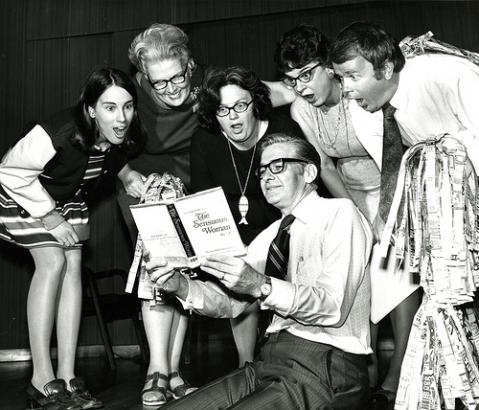 The Denver Public Library on Flickr! Can you picture that?
The first collection that we've posted on Flickr is a pictorial exhibit entitled "120 Years at the Denver Public Library, Recognizing the Past, Appreciating the Future". This exhibit was created and shown during the DPL 2009 Staff Day in mid-March. The reception of the exhibit was very positive and we hope that it will continue to be, as we show these wonderful online photographs of DPL history to you, our customers. Browse through the collection and view the many photographs of our staff in action, our outreach to the community, how we serve our customers, what we do for work and for fun, and all the many locations and places we've worked throughout the many years that DPL has served Denver's community.
Now that we have a presence on Flickr, we hope to show you many more collections and images that we have at DPL, and especially in the Western History and Genealogy department. Our presence on Flickr is a prelude to joining The Commons on Flickr, so stay tuned for that and bookmark http://www.flickr.com/photos/dplwesternhistory/ to see many new topics as we add more photographs to our Flickr site.