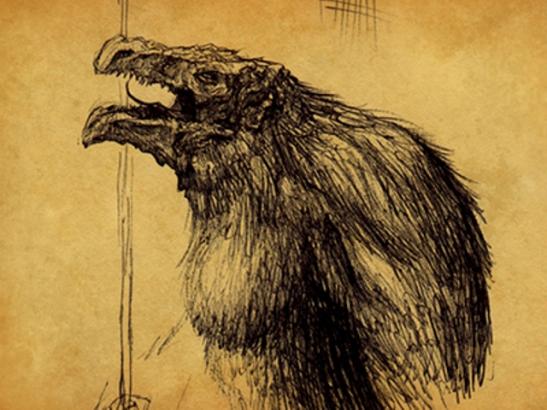 As Halloween approaches this year, people have begun to put out their ghoulish decorations, prepare their hellish costumes and stay up to the wee hours of the morning watching the myriad of horror movies that seem to play on a constant loop. Seeing all of this ghoulish delight, I'm reminded of tales of true devils from our not so distant past.
Charles "Big Phil the Cannibal" Gardner, a mountain man, was said to have come from the mountains of Pennsylvania and headed to Colorado to make his fortune in the Rockies. He was a gigantic man with a repulsive demeanor and a lover of raw meat. He would consume so much raw beef at a sitting that the Arapahoe Indians often referred to him as "Big Mouth." His devilish story tells the tale of a man who was sent by military representatives to Fort Laramie with dispatches. While on the trail, with his Indian guide, they were caught in a brutal snowstorm. After several days passed and there was no sign of Phil or his guide at Fort Laramie he was presumed dead. Then, one day, he was seen outside of the fort lugging something over his shoulder. When approached and questioned by the men at the fort as to where his Indian guide was he replied, "That is all that's left of him," and tossed down a severed bloody leg. Gardner went on to freely admit to eating the flesh of at least two Indians and one Frenchman. In myth, many Native American cultures, especially the Algonquin Indian tribes, believed that once a man turned to cannibalism by eating the flesh of another man they became a Wendigo. This Wendigo was a ghoul that stole the essence of a man by consuming his flesh. Some believed that this creature, that could act as and resemble a man, possessed the ability to move like a phantom amongst the living. Perhaps Big Phil was truly a Wendigo in disguise.
Before the world was ever exposed to the likes of Charles Manson and Jeffery Dahmer the Old West hosted some of the country's first serial killers. A family of serial killers, known as the Bloody Benders, owned an inn and small general store in Labette County of southeastern Kansas from 1871 to 1873. The family consisted of John Bender, his wife Mrs. Bender (later referred to as Kate, Sr., since no one knew her given name), son John, Jr., and daughter Kate. They are believed to have killed about a dozen travelers hiding their bodies in a trap door, stealing their belongings and eventually burying them in graves on the Bender property. When their crimes were discovered the family fled and they were never heard from again.
Checkout pictures of real killers here. And if you're more into movies, checkout Ravenous, in the library's catalog. It stars Guy Pierce and Robert Carlyle and is a wonderful tale of the Wendigo myth, loosely based on the famous true stories of the Donner Party and Colorado Cannibals Alferd Packer and "Big Mouth" Phil.