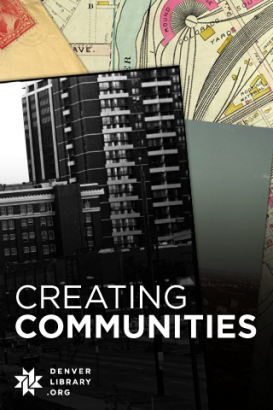 Creating Communities Website: Let Us Know What You Think!
We've gathered information about seven of Denver's historic neighborhoods in the Neighborhood Histories section of the site. We've mapped a number of Building History resources on a Google map, and if you just feel like browsing around, we have a vast collection of digitized archival materials in our Collections.
myDENVER is a place for you to share your Denver history. Upload photographs and stories, and engage in conversations to enrich your Denver community.
Once you have visited the website, we would love to hear your comments. Please take this short survey and tell us what you think!