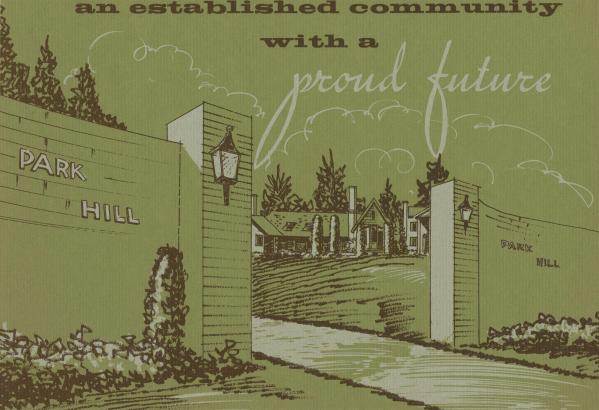 Creating Communities gets new grant funding
So it is that I report that phase one of the Creating Communities project is ending on the 30th of September.  For all of those out there who don't know Creating Communities was a project funded by the Institute of Museum and Library Services.  This project was designed to tell the history of Denver by using items from four partner institutions to highlight the history of
seven historic neighborhoods.
Having worked on the project from its infancy it has been a roller coaster of achievements, failures, implementation, modification, adaptations, lessons, surprises, innovations, and randomness.  Of course not everything we wanted to include in the project ever made it out of the starting gate.
For example, at one time we wanted to highlight the culinary history of our seven neighborhoods.  I don't know how many of you know this, but Western History and Genealogy has a menu collection that covers a
century of Denver establishments.  So, we decided to go through all nine boxes and identify restaurants that at one time were in our designated areas.  We discovered two things.  The first was that although there were a wide range of very interesting and appetizing menus very few represented the neighborhoods we were looking for.  Secondly, that this task should not have been done on an empty stomach, as all in the lab were starving by 11:30 that morning.
I could continue about the surprises, frustrations, and moments that have made this project what it is.  Having a knowledge of the unseen efforts, decisions, and steps it took to create this project makes me smile and shake my head.  In just under two years we have digitized over
80,000 images, some boring, some intriguing, some controversial, but all unique.
To all who have worked or contributed to this project, we thank you. We have just received word that phase two of Creating Communities, called Creating your Community, will begin in December 2010.  We hope that this new phase will bring the Creating Communities concept to a larger audience.