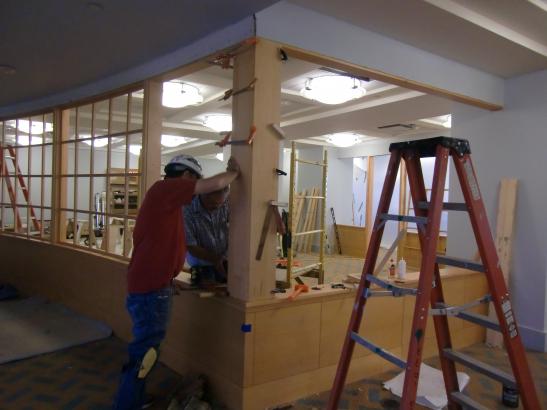 Originally construction was to be completed around the first of the year - the year 2010. But due to circumstances beyond our control that didn't happen.
Finally on June 23rd construction workers returned and began working on the expansion of the Mullen Manuscript Reading Room. That expansion necessitated moving the reference desk.
The noise of saws and hammers along with the smell of cut wood are a welcome change as every day of construction brings us closer to having our space back into a more usable and comfortable form. These renovations are part of the bond measure passed several years ago by Denver voters. Thus despite the shortage in the operating budget these expenditures are required by law.
We'll let you know when things are back to normal!