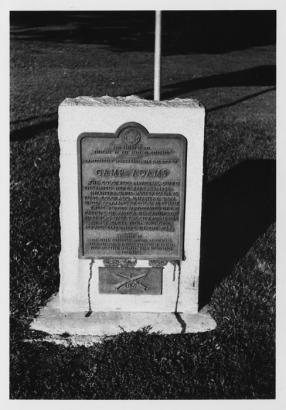 Confessions of a History Major...
Working on the Creating Communities project has given me the opportunity to explore lesser-known (at least to me!) aspects of Colorado's neighborhood histories. A few months ago, as we were selecting items to digitize for the Park Hill neighborhood we came across WHG collections pertaining to Camp Alva Adams…Ever heard of it? Me neither (OK I recognize that there are a few of you that know all about it…)
In 1898 a military camp, named after Colorado governor Alva Adams, was established, located at what is now Colorado and 26th, in the Park Hill neighborhood. It was at this camp that the Colorado Volunteer National Guard assembled and prepared for duty in the Spanish-American War. The tide of the war changed quickly and they were instead sent to the Philippines to fight in the Philppine-American War. Also known as the Philippine Insurrection, this little skirmish was between America and the Philippine insurectos who refused to be occupied according to post-war arrangements. Here is where I have to confess my ignorance. Prior to working on this project I have to admit I had not heard of the Philippine-American War. I am discovering that there is still so much about Colorado history that I do not know.
As part of the project we have scanned a soldier's scrapbook of the war, and scanned and transcribed letters from a soldier to his family in Colorado. These items are all part of the archives collection here at DPL and will be available in the future on the Creating Communities website.