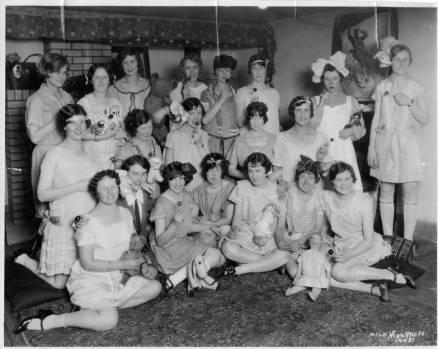 Community Tuesday: New Social Archive Launches Today!
This week we are featuring the Kismet Club from North High School. The Denver Public Library has digitized tons of yearbooks and photos from 5 historic Denver High Schools including North, South, East, West and Manual and created communities on the new CYC website.
The Kismet Club was a sorority founded by women students at Denver's North High School in 1916. To join the club one had to be asked and a secret initiation ceremony was held. Members were expected to attend weekly meetings and to participate in the group's many social activities. Those activities included dances, luncheons and annual Mother's Day Tea. Along with social activities, the members raised money for local charities. The club was active until the 1980s. We have created a North High School Community on the CYC website.
Please come and stop by the website and check out the North High School community. Feel free to comment, share your own stories and photos or even create a community of your very own!