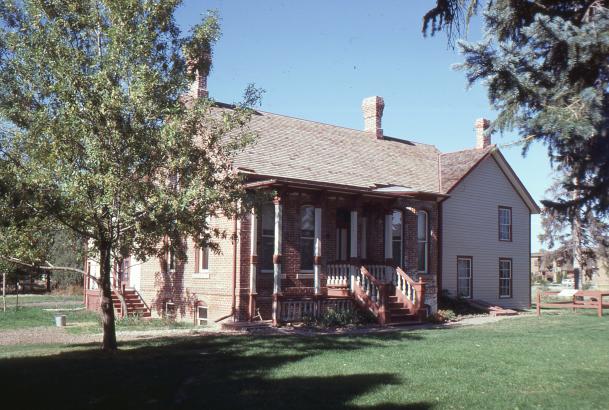 Community Tuesday: Living Local at the Four Mile Historic Park
Are you tired of eating food that has ingredients only a scientist could understand?  Do you yearn for the days when life was simple and you knew your neighbor by name?  Well, you're in luck!  Four Mile Historic Park and Western History are teaming up for a Living Local Event at the Four Mile Historic Park on April 14, 2013.  The event will run from 10:00 am- 4:00pm. 
It will be a full day as we share the agricultural and horticultural practices of Colorado Pioneers and how we can incorporate these lessons into our daily lives for a healthier tomorrow.  Activities will include seed-starting, tours of the Four Mile House Museum and grounds, horse-drawn wagon rides, learning from organic and local vendors, demonstrations of 19th century conservation methods & much more!
The Creating Your Community team will also be there.  We will be proving a scanning and preservation booth.   If you have any fragile, rare or important photographs or documents we will be more than willing to scan them, and provide you with a digital copy of your item.  We can scan items up to 8.5" X 11.7", a USB drive will be provided.   We will also be more than willing to give you some tips about preserving your family treasures at home.