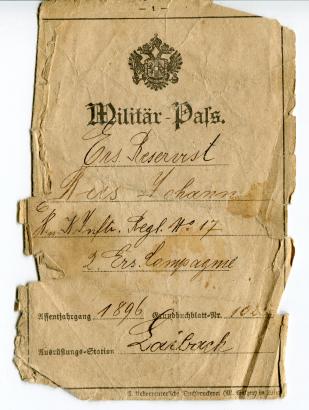 Community Tuesday - Globeville
What's the old adage "A rose by any other name would still smell as sweet"?  So, with that in mind, even though it's technically Wednesday, I'm still going with the Community Tuesday title for this blog post. 
This week I've decided to mention our Globeville Community.  On February 22, 2013 there was a small meeting/television crew taping the memories former and current Globeville residents.  Memories before and revolving around the construction of the I-70 corridor, which, required several homes in the community to be leveled.
The Globeville neighborhood officially became a city in 1891, and was then annexed by the City of Denver in 1902.  With the majority of original community emigrating from Eastern Europe, a very strong community developed.  As time passed Globeville became saturated with emigrants from various nations.  As any neighborhood, after being annexed Globeville was a town in a town, with little public transportation and few automobiles many of the residents of the area both lived and worked there.  The neighborhood is still largely populated due to the industry located there.  The Denver Coliseum and Stock Show complex, the Bannock Street furniture business district, Purina Dog Food Factory and the Pepsi bottling plant all surround the area.  Two interstates have divided the neighborhood.  Interstate 25 was completed in 1958, running north and south through the community.  Interstate 70 was the more controversial of the two.  As it was created, 30 homes were bought and destroyed, sometimes under controversial circumstances. 
Why is all of this important?  Well, I was at this event with a scanner.  Some of the stories I heard were funny, sad, and heartwarming.  Many of the individuals I talked to had grown up in the area prior to the I-70 construction.  Like any small community some had ancestors that had helped to settle the neighborhood, some had gone to school with each other, and some grew up surrounded by numerous family members.  They all knew each other, all shared similar circumstances, and most importantly, they all had fond memories of those days.  What were more interesting were the treasures they had brought in.  Ranging from a military pass book dated in the mid 1880s, family pictures, and communion books, all of which had stories associated with them.  It made me realize that we often just look at the thing, but the story behind the it is sometimes more entertaining than the actual item.  There are many options if you would like to know more about this community.  For more images of items relating to Globeville click here.  If you would like to add your own photos or memories of the Globeville neighborhood there are two communities already dedicated to it.  For the Globeville community click here.  For Globeville History click here.