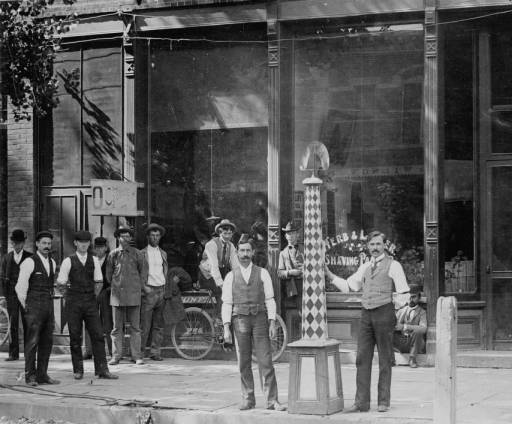 The fair will feature speakers working at the state, regional and local level to help preserve and enhance our understanding of the historic legacies behind the places in which we live, work, and play in our communities. Local organizations and entities leading the way in Longmont will be available to meet and greet anyone interested in engaging in Longmont's history and its preservation, whether through historic homes, Main Street, and other physical structures, or through the stories that surround these and other dynamic areas that define the neighborhoods of Longmont.
Homeowners interested in exploring the benefits of historic designation for qualified homes will find useful information and opportunities to talk with individuals who have gone through historic designation and rehabilitation processes.The fair will also present city resources for gathering information on Longmont's people and places as well as opportunities to get involved in a variety of ways.
Speaker presentations will begin at 10 a.m. and include Dan Corson of Colorado's new History Colorado Center in Denver, the premier statewide museum for not only preserving but engaging the public in the multi-faceted history of the state.
The Denver Public Library's Jamie Seemiller will share Denver's innovative "Creating Your Community" website – which spans the state -- and social media use to engage the public to share neighborhood stories and photographs that ultimately expand our thinking of what our common history is while also adding to archival resources.
Dori Spence, tour guide for downtown Longmont's History and Mystery Tour, will share some local stories that ensure shoppers on Main Street will look more closely at the buildings in which they dine or shop.
Longmont Museum has limited seating, so if you would like to RSVP or have further questions, contact Julie Conde at 303-651-8764 or julie.conde@ci.longmont.co.us.