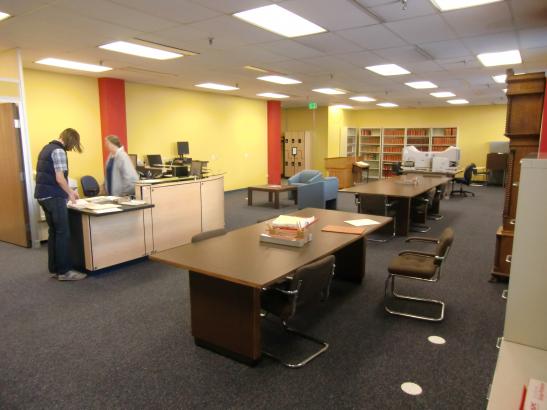 Colorado State Archives - New and Improved
The first thing you'll notice when you find the entrance - it's past the elevators on the right hand side - is that there are windows. After decades in the basement a spacious research room has been created in the Centennial Building at 1313 Sherman Street. It's a long room that is called 120, but includes 122 also.
There are lockers to store coats, briefcases, purses, etc.
The desk is staffed by knowledgeable folks who will help you find what you need.
The best news of all though is that there are no longer pull fees just to look at an item! And you can bring your digital camera, and for a daily fee of $10 make digital images of the documents you locate.
Be sure to spend enough time there to hear the beautiful grandfather clock chime the hour!