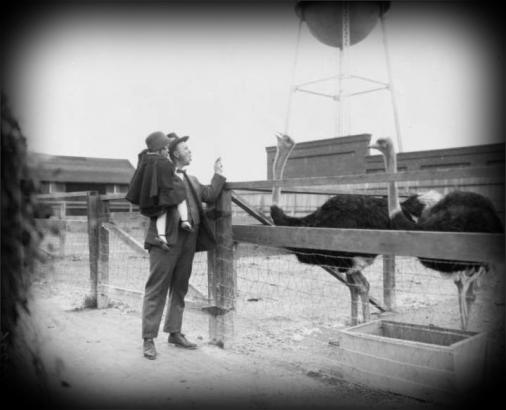 Colorado Ostrich Farm Co. Records, 1907
Ostrich feathers were used extensively in 19th-century fashion, as the ideal silhouette called for fullness in the upper body, neck, and head. Feathers were used to enlarge hats and bonnets and to create softness around the female face. Most ostrich feathers came from Africa and were exported to Europe and North America where they were sold at high prices and used primarily in millinery.
In 1907, New Yorkers Clarence O. Nichols, Richard O. Pennell, and Herbert J. Lyall created the Colorado Ostrich Farm Co. "for the purpose of carrying on the business of buying, breeding, raising, dealing in and selling ostriches and poultry of all sorts, and their eggs and feathers."
They located the farm "partly in Denver and partly in Jefferson counties to the north of Edgewater." The three men, who also owned ostrich farms in California and Mexico, claimed that there was a real need for an ostrich farm in Colorado. At the time, there were reported to be only 1,700 ostriches living in the United States (on farms in Arizona, California, Florida, and Arkansas) and a recent tariff hike on ostriches imported from Africa. Additionally, the men claimed that a farm in Denver would be ideally located, as it was only "only three days by mail from the hordes or [sic] millions of people in the Eastern States."
Want to learn more? The Colorado Ostrich Farm Co. records (WH536) are available for research in DPL's Western History and Genealogy department.