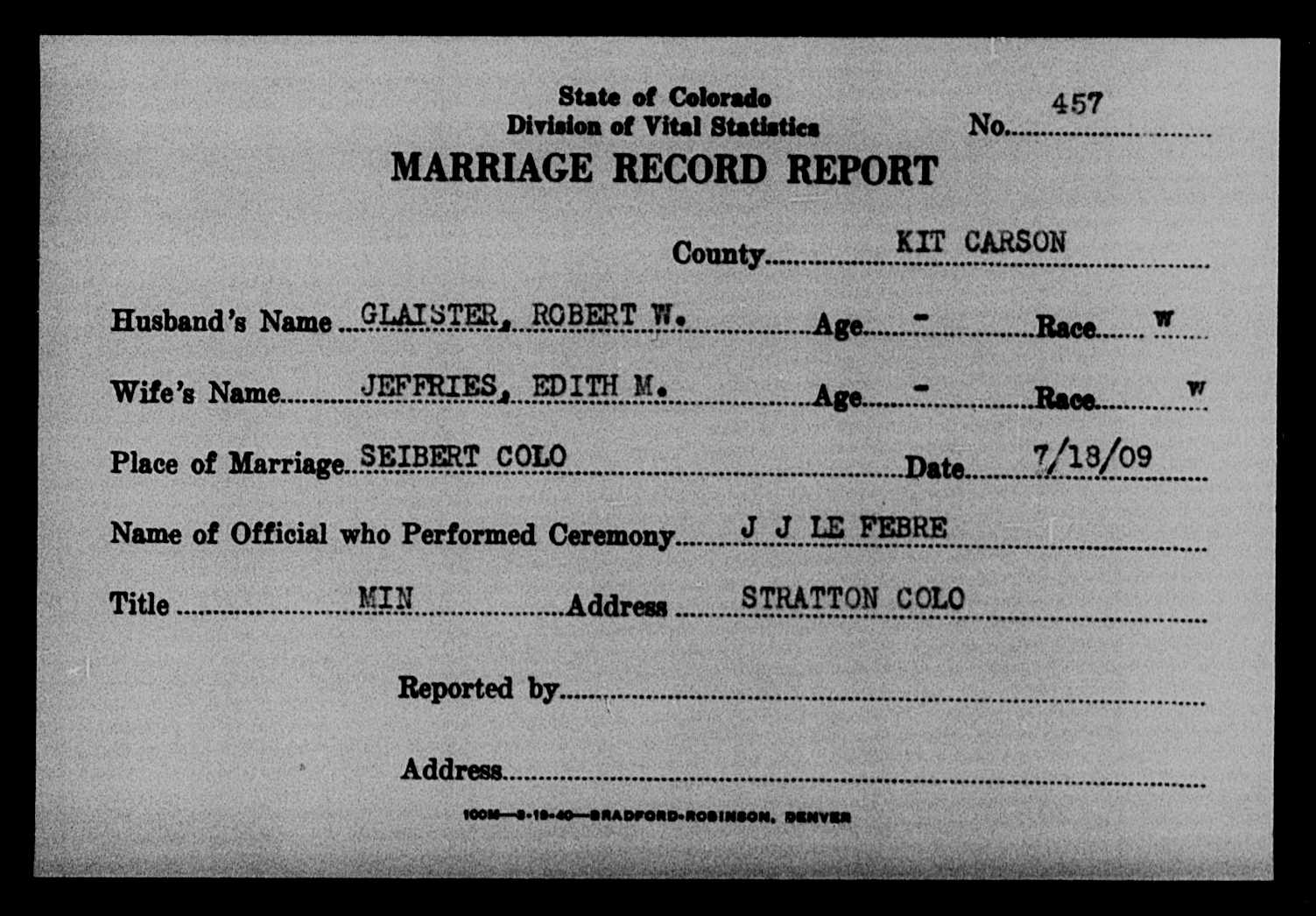 FamilySearch has loaded digital images of the Colorado Statewide Marriage Index 1900 -1939. The index was created as a WPA project in the late 1930's early 40's for the Colorado Department of Vital Records.
The images are for the index cards created by WPA workers and are arranged in rough alphabetical order by groom. Noted on each card are the names of both bride and groom, date of marriage, certificate number, county of the event and name of officiant.
The best search strategy for these rough records is to look at the index created by volunteers of the Western History and Genealogy Division of the DPL. This index is to both bride and groom and is in alphabetical sequence and can be searched by staff at the WHG Reference Desk. This index was published and is available through the Colorado Genealogical Society.
The official title indicates the time frame of 1900 - 1939. Researchers need to be aware that the coverage is for 1859 through 1939.
To view the FamilySearch images visit FamilySearch.org and search Colorado , Statewide Marriage Index, 1900 - 1939.