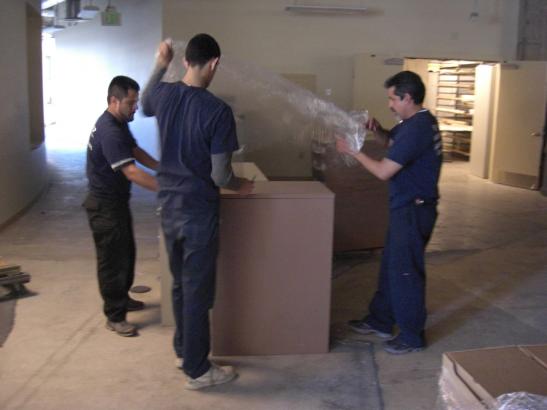 Colorado Historical Society Microfilms Arrive at DPL
For the next year or so historians and researchers will have access to most of the extensive collection of Colorado newspapers owned by the Colorado Historical Society through the Western History/Genealogy Department of the Denver Public Library. The cooperative effort will make available most of the collection housed in 32 microfilm cases.
Films for which the Historical Society does not have original negatives are being stored until the completion of the new building sometime in 2011 so not every roll of film the historical society had will be available at the Denver Public Library.
CHS microfilms will need to be requested at the 5th floor reference desk and will be viewed in the Mullen manuscript reading room, temporarily housed in the 10th Mountain Room.